Image 01

We are #1 in Brass Knuckles! 

Image 02

Lowest Prices Anywhere... 

Image 03

Largest Selection Anywhere... 

Image 04

Exclusive and Unique Designs... 

Image 05

Movie Replicas... 

Image 06

Real Brass Knuckles, Steel, or Aluminum.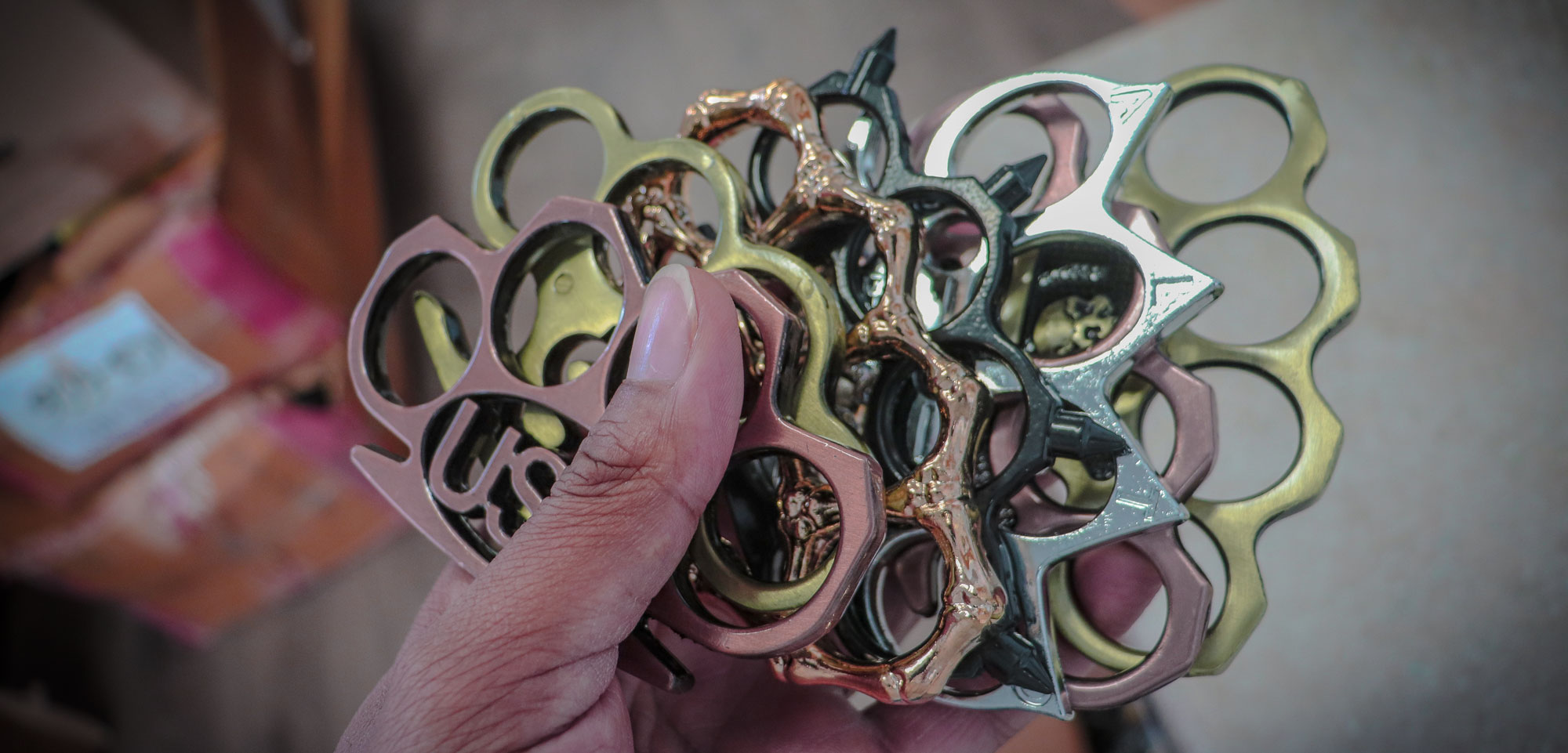 Brass Knuckles
Largest Selection on the Planet! Now 519 Different Models!
Brass Knuckles - have you ever wanted to add some power to your punch? Do you feel threatened because of your lack of strength when it comes to defending yourself? Then it's time to finally get the edge you need over your attacker with a cheap pair of one of our real brass knuckles for sale, a reinforced piece of metal, gripped in the fist to increase the damage of normal unarmed attacks. Also sometimes called "knucks" or "knuckle dusters" or "punch rings", and a similar weapon the "tekko" is one of the traditional weapons of kobudo, a martial art from Okinawa, Japan.
Knock Him Out! Brass knuckles add an extreme wallop to your punch. They make your fist rock solid, it won't take much more than a single punch to get your desired results. Brass knuckles are great for hand to hand fighting, but should only be used for self defense when attacked.
New Knuckle Spotlight
Three words: Real. Sterling. Silver.
Traditional Brass Knuckles
These are the classic design knuckles.
Covert Ops Military Elite Knuckle Knife
Covert Ops Military Elite Knuckle Duster