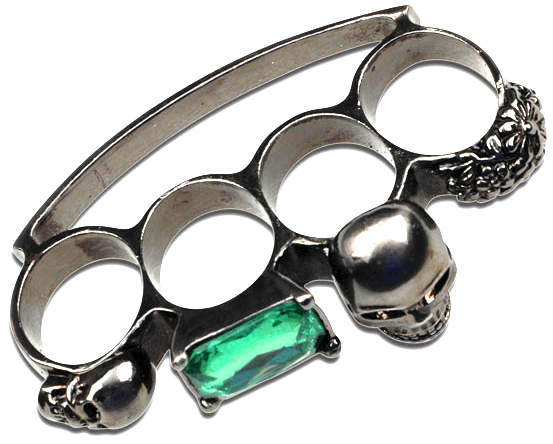 Haute Death Couture Fashion Knuckles, Silver
Haute Death Couture brass knuckles in silver color, the late great Alexander McQueen fashion knuckle duster cheap look-alikes, so damn awesome! Protect yourself with these unique fashion accessories. Your would-be attacker will get the surprise of his life.
Instantly fall in love... strap on these interesting and unique gold color brass knuckles. Real brass knuckle made of steel, 4.5" x 1.25" overall size, cast aluminum.
Haute Death Couture Fashion Knuckles, Silver
You Save $15.00 (54% OFF)