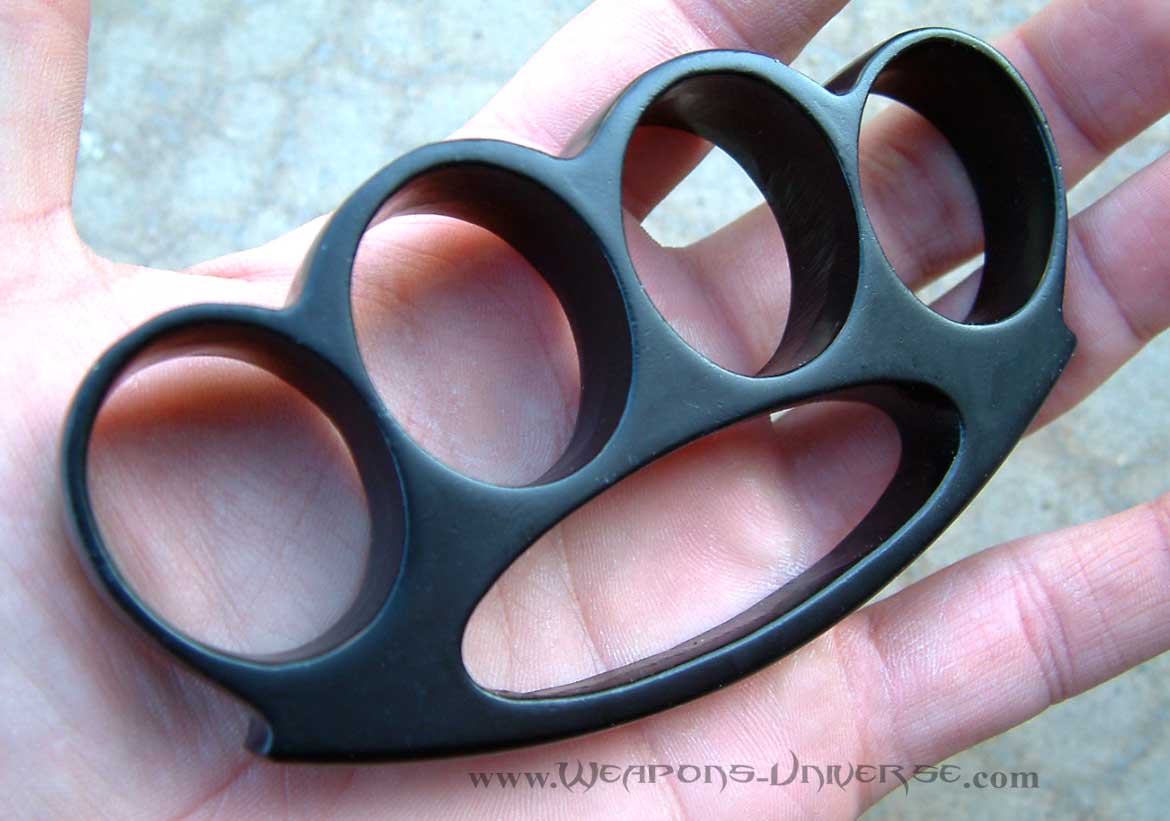 Renegade Brass Knuckles, Black
Renegade brass knuckles with a black finish. Solid stainless steel, popular new ergonomic design with a very cool concave shape which provides a more comfortable grip, fits more naturally in the hand compared to traditional knuckles. These are probably the best fitting style we have ever seen.
We specialize in brass knuckles. The real deal. These are not fake or second-rate. Small enough to fit in your pocket, strong enough to crush your opponent. Great for self defense, or martial arts training. Even makes for a great paper weight or belt buckle.
Renegade Brass Knuckles, Black
Please choose a different item.