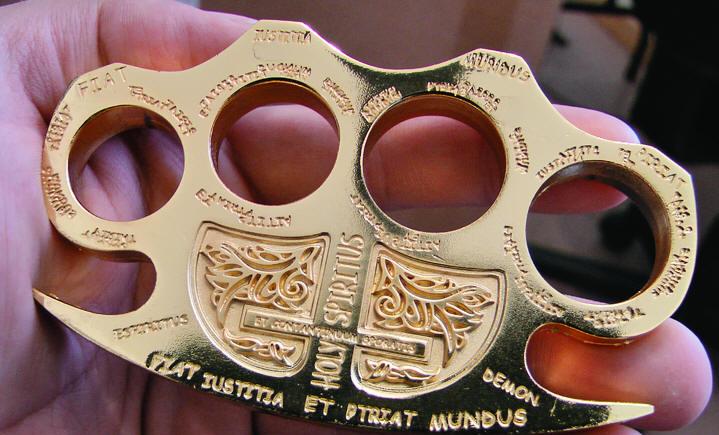 Constantine Brass Knuckles Gold
Product Features
7.5 ounce weight (almost half of a pound)

Exciting Latin engravings and colors

Medium size

Solid steel

Four ring sizes are approximately 12.5, 12.5, 10.5, 8.5 (index, middle, ring finger, pinky)
Product Description
We are packing a punch with this item. These knuckles are solid steel and very uniquely designed. Each knuckle is intricately carved with Latin words and mystifying symbols. The ring sizes are made to fit each finger with the appropriate dimensions.

Constantine Brass Knuckles Gold
Please choose a different item.