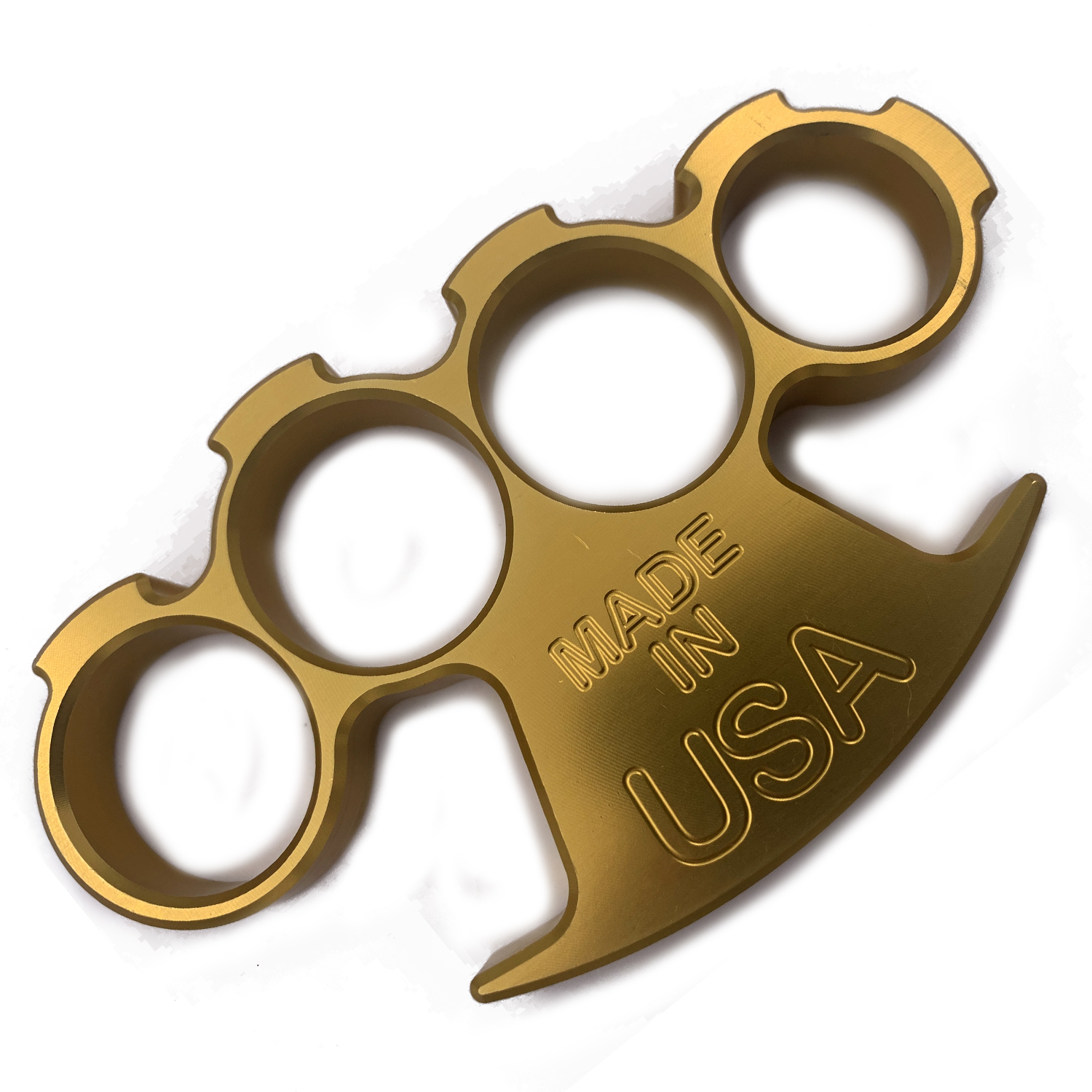 American Made Dark Rift Armory CNC Aircraft Aluminum Brass Knuckles Large Gold
Rebel Brass Knuckles, Red, Large, made in the USA! Anodized billet aluminum Rebel brass knuckles, a Weapons Universe Exclusive, only available on our websites, made by our own brand name Dark Rift Armory. Truly ergonomic and comfortable, super strong and light weight, and designed to perfectly fit the human hand. Comes with a unique feature - a fifth knuckle on one side that could be used as some kind of crusher or breaker (or for whatever else you can imagine breaking). These anodized red brass knuckles are a large size, the sizes for this particular knuckle can fit up to index 15+, middle 15+, ring 15+, pinky 12.5. You are welcome to check out the Ring size chart to identify your ring sizes.
These knuckles are machined from aircraft structural grade billet aluminum 2024-T351 and hard anodized to military spec MIL-A-8625A TYPE lll CLASS 1. This alloy gives the product superior strength and flexibility. The hard anodize finish provides .002" protective coat that is as hard as Tungsten Carbide... definitely not your typical knuckle made in China which are imported cast products which contain unknown alloys. Sure, we sell lots of cheap China knuckles too, but we also manufacture our own exclusive high quality knuckles like these. These brass knuckles, being CNC machined from structural airframe quality billet blocks, assures impossible failure when it counts most. This is an industrial professional grade material and has been chosen by military personal around the world. They were engineered in CAD to perfectly fit the human hand structure.
These are highly desirable, high quality collectible pieces. These are expensive to make, and considering our time factor and cost factor - we are selling these dirt cheap. Mostly because we want to provide a special product you can't find anywhere else, and also hopefully we'll make it up in volume and word of mouth. Very limited supply, so get one before they are permanently sold out!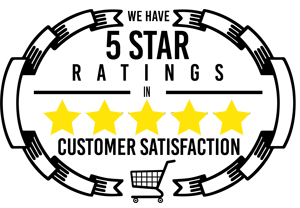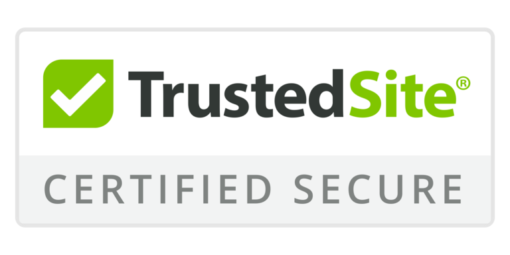 American Made Dark Rift Armory CNC Aircraft Aluminum Brass Knuckles Large Gold