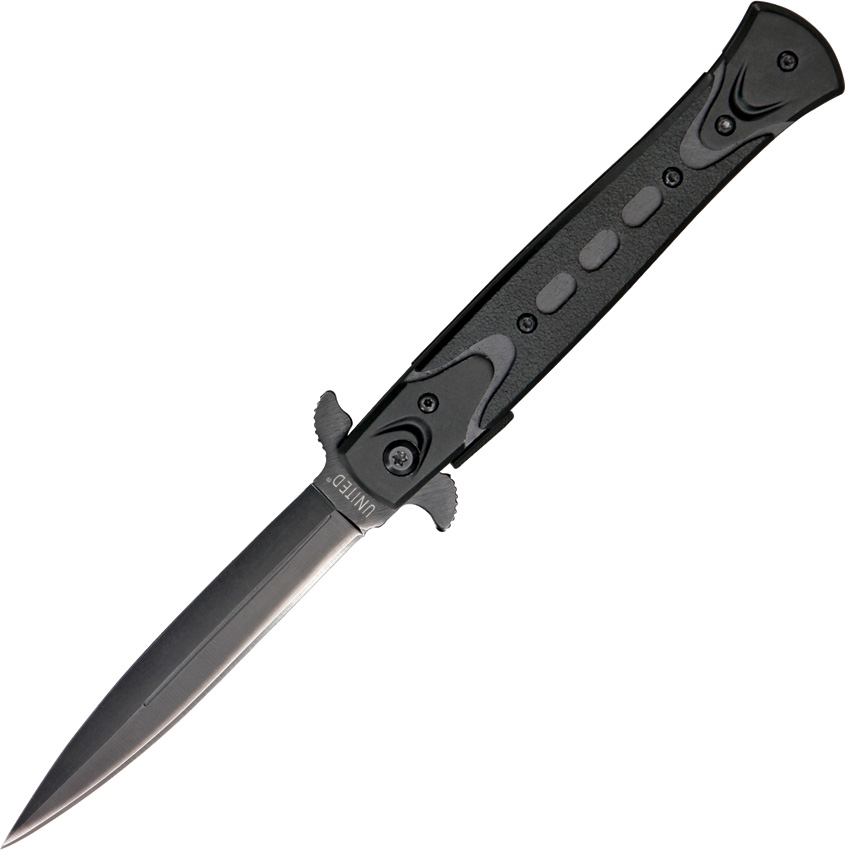 United Cutlery UC2885 Rampage A/O Stiletto Knife
United cutlery uc2885 rampage a/o stiletto knife. 5" closed. 4" assisted opening black finish stainless stiletto blade with dual extended tangs. Black finish aluminum handles with black trim. Black finish stainless pocket clip.
Special Order, please allow up to 2 weeks for delivery!
United Cutlery UC2885 Rampage A/O Stiletto Knife