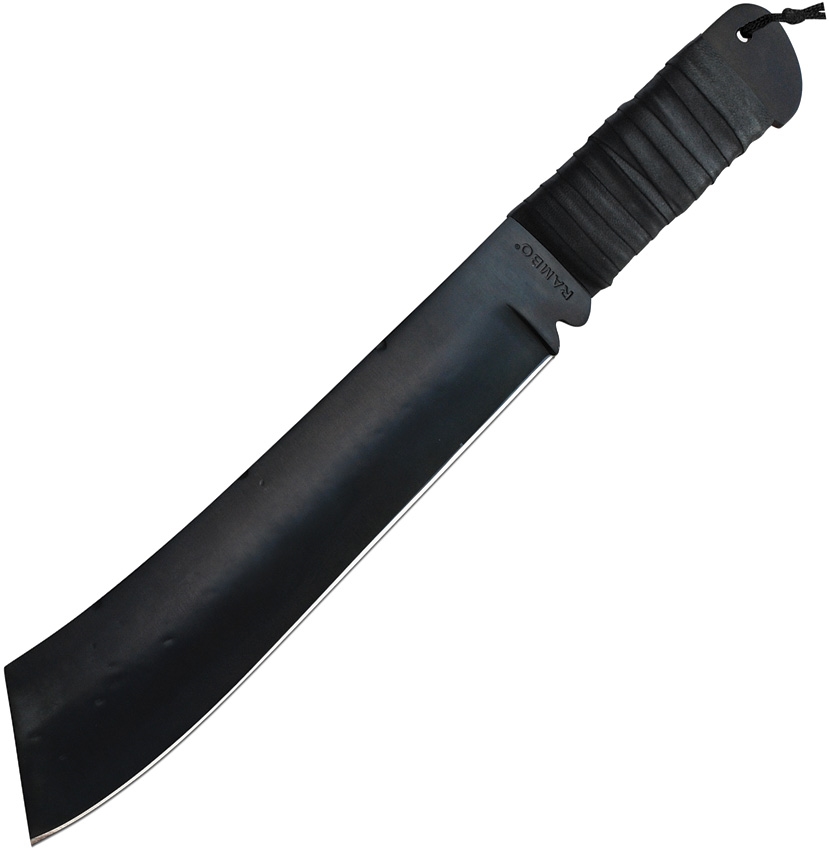 Rambo 4 Standard Edition Knife
Rambo 4 Standard Edition Knife. From the new movie Rambo, this is the officially licensed, authentic reproduction of the machete-like knife used by Sylvester Stallone as John Rambo in the movie. To accurately replicate the knife used by Rambo, this knife has been hand forged from a single piece of 1060 high carbon steel by the same artisans who forge high quality Samurai swords, and then hand sharpened to a perfect cutting edge.
18" Overall
12" blade
Blade thickness: .25"
Handle: 6"
Sheath: Top grain leather belt sheath with leg tie.
Rambo 4 Standard Edition Knife