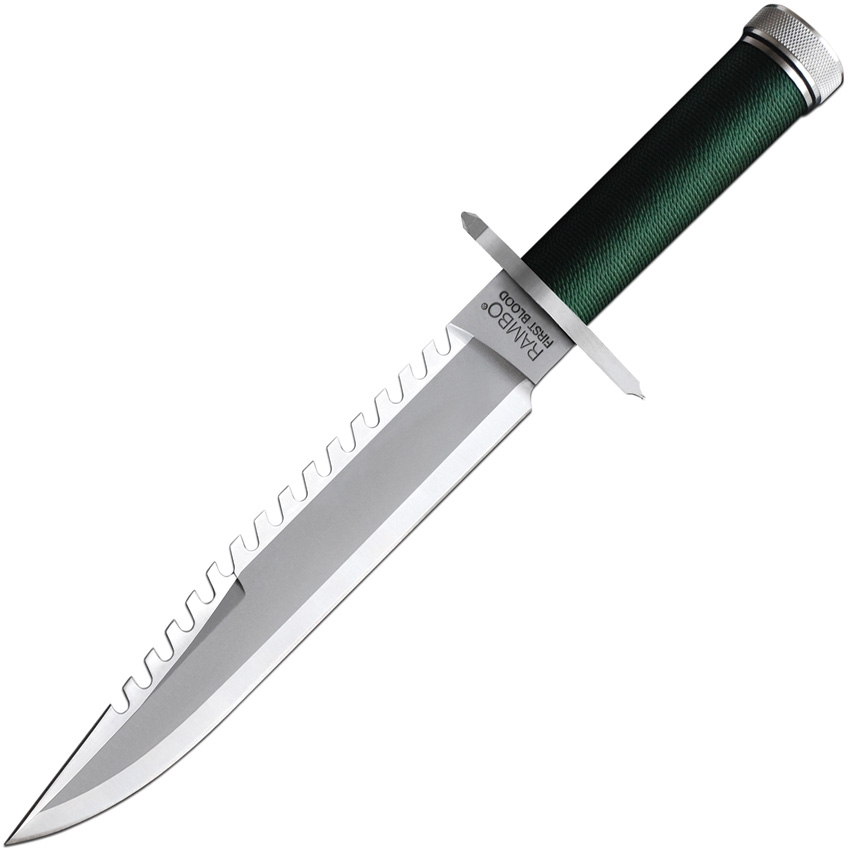 Rambo 1 Knife, First Blood
Rambo 1 Knife, First Blood. Stainless steel blade with center slotted saw teeth and a matte satin finish. Phillips and standard screwdriver points. Non magnetic aluminum butt cap with precision compass. Hollow handle wrapped in heavy O.D. green nylon cord with waterproof O-ring and survival kit, stainless guard with lashing holes.
Overall length: 14"
Blade length: 9"
Blade thickness: 1/4"
Handle length: 5"
Sheath: Top grain leather belt sheath with leg tie.
Rambo 1 Knife, First Blood