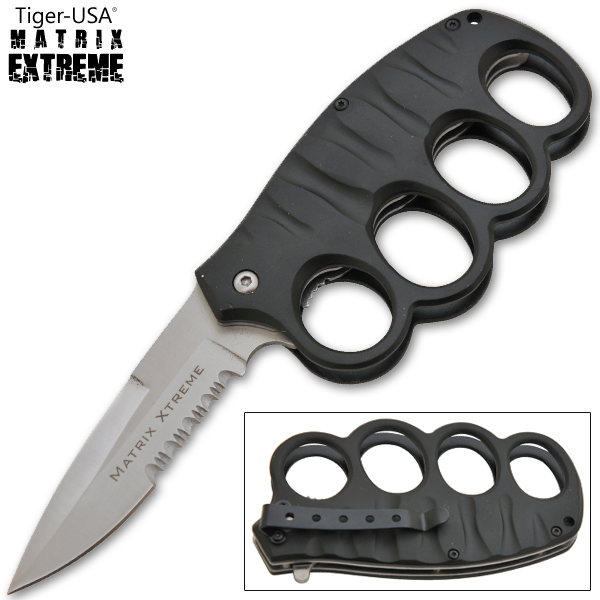 Matrix Extreme Spring Assisted Trench Knife BS
Matrix extreme spring assisted trench knife bs. This is a trench knife. The same knife inspired by the 1st World War is now in your possession. These trench knives have a bit of modern flare. Everything from the sleekly styled handle to the Trigger Action blade is all post-millennium. The blade is forged from real surgical steel and is razor sharp to the touch. Climb in the trenches with this knuckle knife today and get a pair of knuckles combined with a great Trigger Action Knife.
Inspired by World War I trench knives
Trigger Action lightning fast blade eject
Modern feel and twist on traditional trench/knuckle knives
Free belt/pocket clip included
Useful as a knife and knuckle - Easy to drip handle with finger inserts.
Matrix Extreme Spring Assisted Trench Knife BS