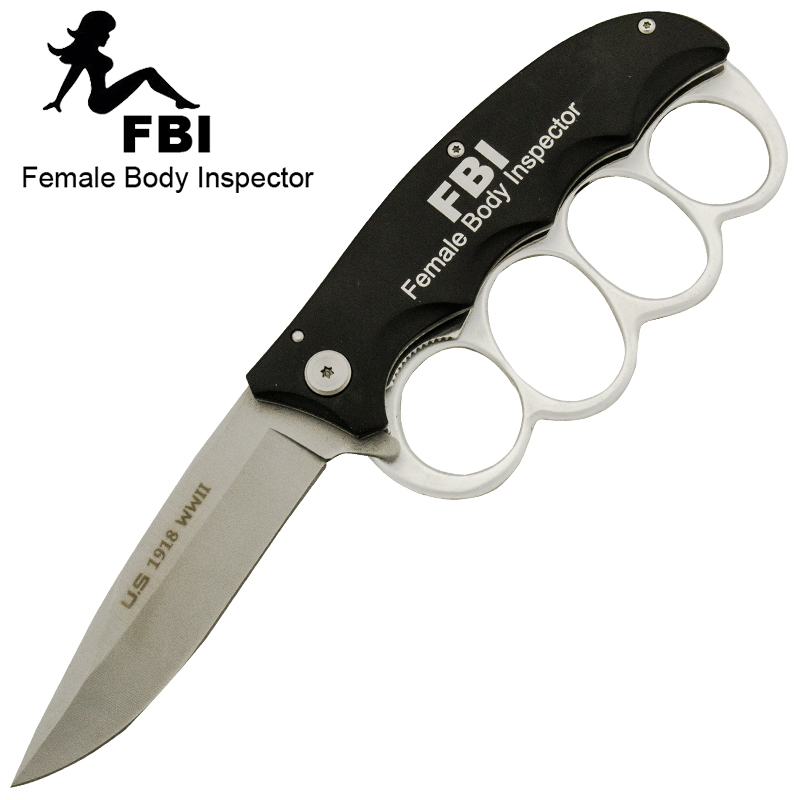 Funny FBI Female Body Inspector Spring Assisted Trench Knife
Funny fbi female body inspector spring assisted trench knife. Show your sense of humor with this great novelty item. Female Body Inspector is an oldie but goodie when trying to make your friends or customers laugh. The bust out laughing quality of this knife is expressed on the handle. Not only is this a funny knife, but it is a hardcore one. The handle is in the shape of a buckle and just like World War I trench knives. The blade is Trigger Action. The finish is smooth and black. The steel is 1045 surgical steel and the blade is drop point with a half serrated edge. A great exclusive.
9 inch overall length.
Smooth rounded handle.
Duster Extreme printed on the blade.
Belt/pocket clip.
Trigger Action blade - Rainbow color.
Funny FBI Female Body Inspector Spring Assisted Trench Knife