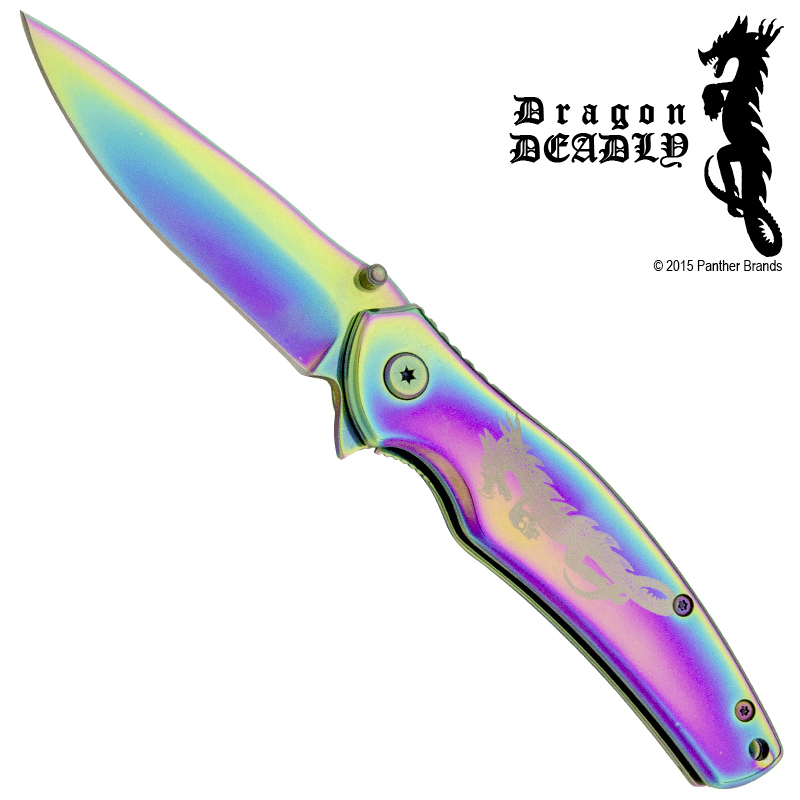 Dragon Deadly Spring Assisted Knife
Dragon deadly spring assisted knife. Tiger-USA features the high quality and technical design. This knife features a lightning-like Action feature and a free belt/pocket clip for easy transportation. The Tiger-USA logo is etched onto the blade. The blade itself is razor sharp to the touch and is forged from real surgical steel. The knife is very sleek and compact and sure to be a favorite go-to knife for any occasion.
All gold finish over entire knife - Weighs 3.7 ounces.
Super fast Trigger Action blade.
1065 real surgical steel.
Razor sharp blade edge - 2.75 inch blade.
Free pocket clip included on handle - 3.75 inch handle.
Dragon Deadly Spring Assisted Knife
Please choose a different item.