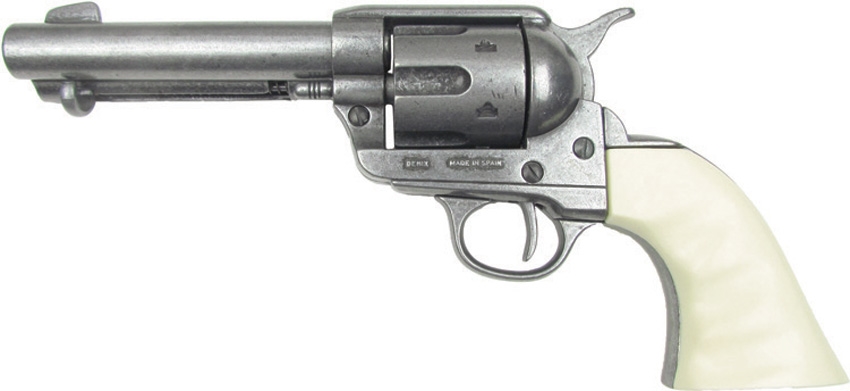 Denix DX1550 M1873 Fast Draw Replica
Denix dx1550 m1873 fast draw replica. Revolver. 10 1/2" overall. Gray finish steel barrel and fittings. Faux ivory grips. Functional mechanisms. Intended for collection, display, and decoration only. Cannot be made to fire any sort of ammunition.
Special Order, please allow up to 2 weeks for delivery!
Denix DX1550 M1873 Fast Draw Replica
You Save $31.00 (37% OFF)