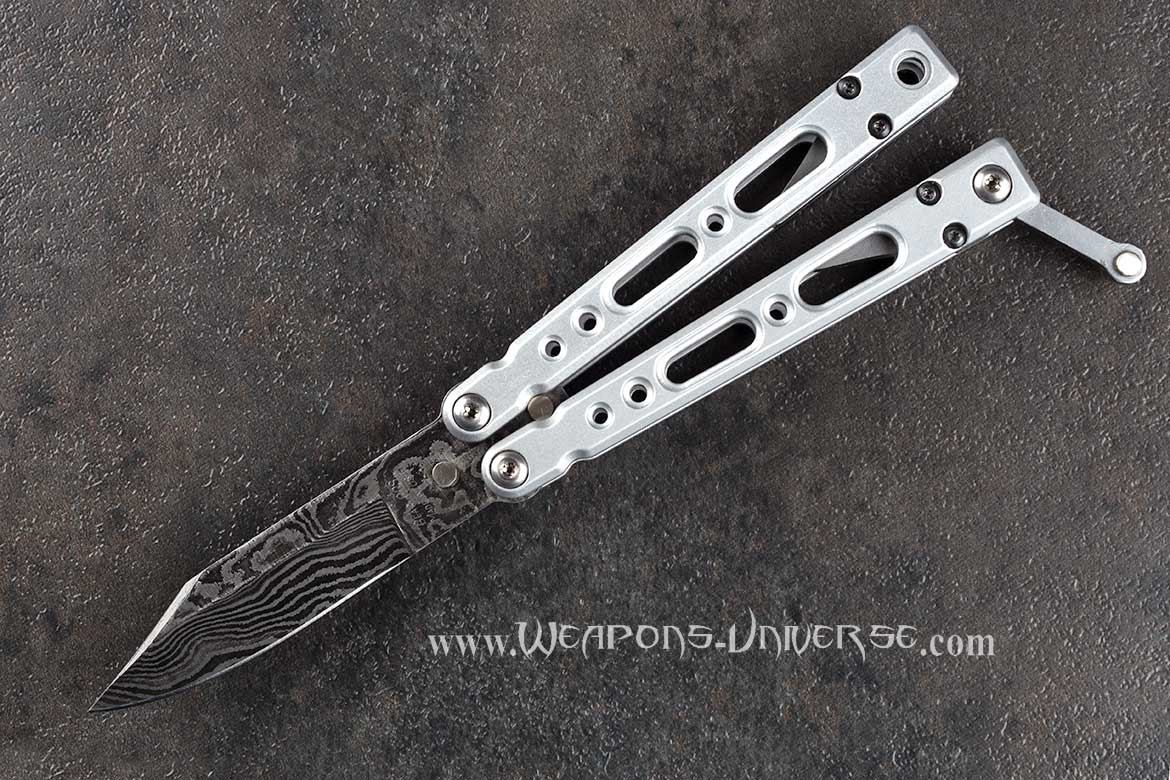 Bear Ops 36004 Undead Zombie Butterfly Knife, Bear Song IV, B-450-LD
Bear Ops 36004 Damascus Butterfly Knife, Bear Song IV, aka model B-450-LD. Measures 4-1/4 closed and feature a 2-7/8" Damascus steel clip blade with dual thumb studs. Silver aluminum handles. Black nylon storage pouch. The blade is made from High Definition Damascus which is 416 layers of medium and high carbon steel with added nickel to magnify definition. Flexibility is superb and every Damascus blade will have its own unique pattern. Damascus offers a very good cutting edge.
Bear & Son Cutlery is a family owned company started in 1991 with the mission of manufacturing the "Best knives made in the USA" at their fully contained 41,000 sq. ft. facility in Jacksonville, Alabama. Bear & Son Cutlery is now proudly introducing the division Bear OPS. Because they take their obligation of duty to the USA very seriously; Bear & Sons goal is to manufacture the best tactical knives available for those who serve. Bear OPS knives are made with (OPS) Operational Precision for Superior Tactical Knives that can be relied on for any situation.
Bear Ops Damascus Butterfly Knife, Bear Song IV
Please choose a different item.