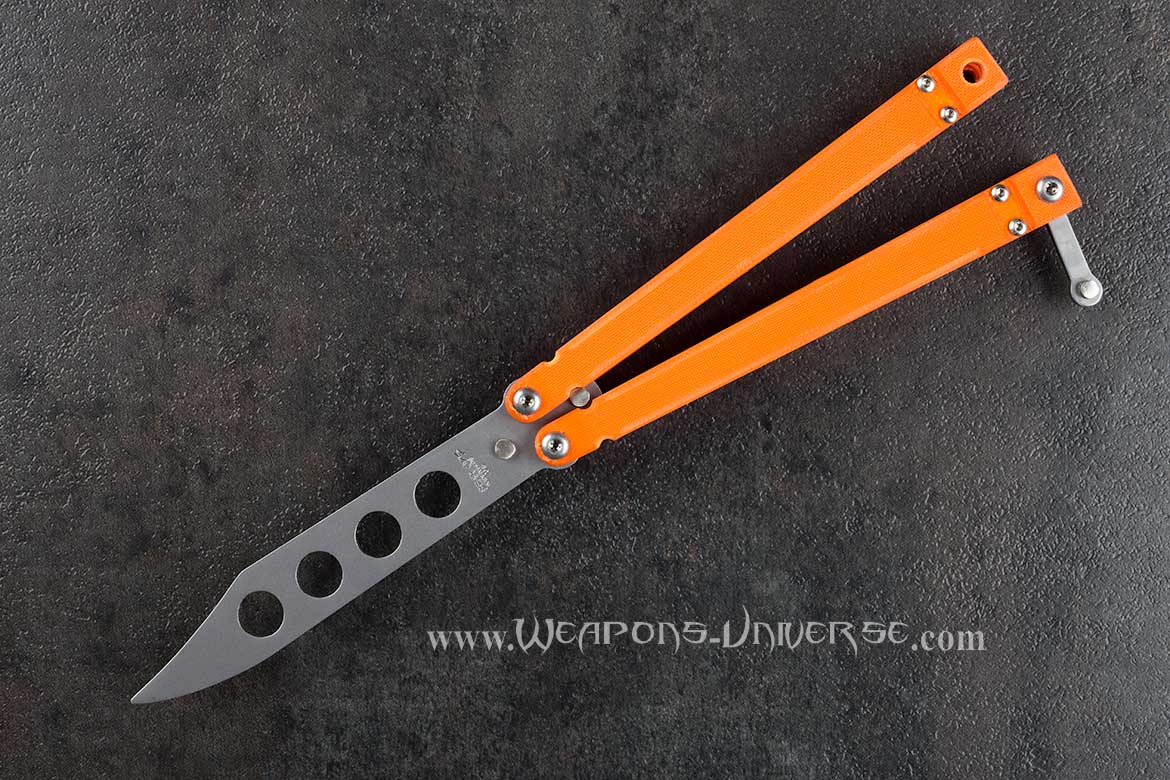 Bear Ops 201OR4P Bear Song Butterfly Knife Trainer
Bear Ops 201OR4P Bear Song Butterfly Knife Trainer, designed by BladeRunnerS aka BRS. Flips amazingly right out of the box. The latches are really great. Infinitely better than the crappy $15 trainer you can buy off Amazon. 4-3/8 inch unsharpened matte finish 440 stainless training clip blade with drilled hole design and dual thumb studs. Orange G-10 handles. Matte finish stainless pocket clip. Lanyard hole. Measures 5-7/8 inches closed, overall Length is 9.75 inches. Black nylon storage pouch with drawstring closure.
Bear & Son Cutlery is a family owned company started in 1991 with the mission of manufacturing the "Best knives made in the USA" at their fully contained 41,000 sq. ft. facility in Jacksonville, Alabama. Bear & Son Cutlery is now proudly introducing the division Bear OPS. Because they take their obligation of duty to the USA very seriously; Bear & Sons goal is to manufacture the best tactical knives available for those who serve. Bear OPS knives are made with (OPS) Operational Precision for Superior Tactical Knives that can be relied on for any situation.
Bear Ops Bear Song Butterfly Knife Trainer