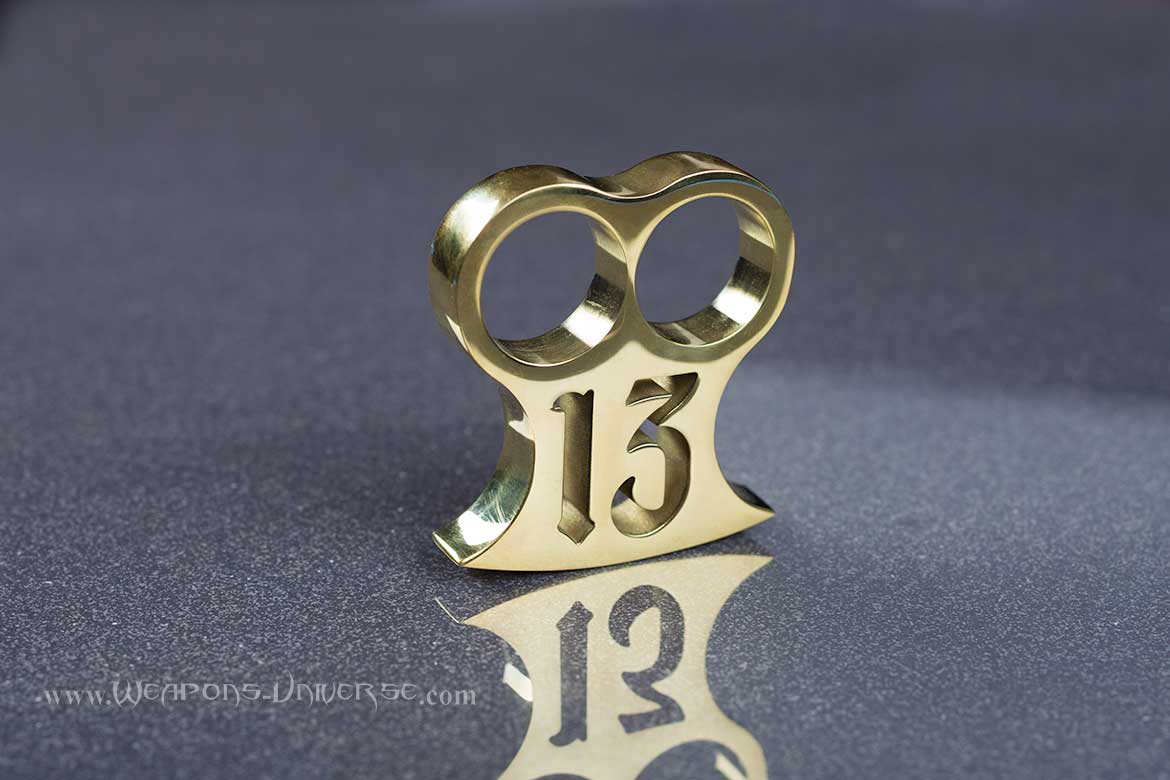 Lucky 13 Two Finger Brass Knuckles
American Made Lucky 13 Two Finger Brass Knuckles. Made of 100% pure brass, with the lucky numbers 13 cut in the palm area. Made in America and proud of it! They come with a black velvet carrying case inside of a gift box. These are NOT cheap, casted, forged, aluminum, steel or plastic knuckles that you normally see from China that can be bought for $10. These are made from real brass, and the material alone costs quadruple that amount. These are very high end, valuable and collectable.
These brass knuckles exemplify American Ingenuity with USA world class quality, manufactured from half inch thick solid brass plates, cut on state of the art C.N.C. machines and hand polish every single one down to the last detail. Size: 2.4" x 2.6" x 0.5", weighs 5.8 oz, fits up to ring size 14.
Lucky 13 Two Finger Brass Knuckles
You Save $20.00 (22% OFF)
Please choose a different item.