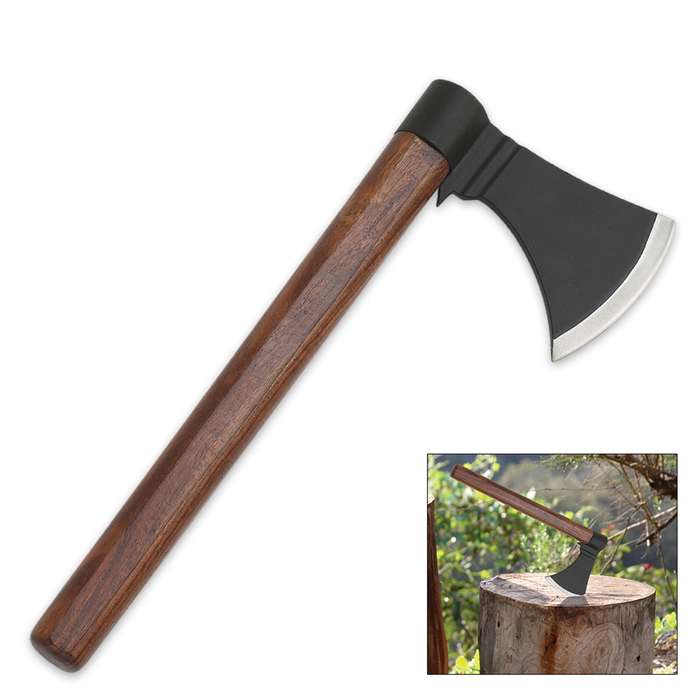 Wood Handled Throwing Hatchet Axe Steel Blade
Tackle the age-old tradition of axe-throwing with this classic throwing hatchet! It has a 3 1/2" stainless steel axe head and a strong hardwood handle. This throwing hatchet has great balance so that it's easy to hit your target. If you want to really master axe-throwing, this is the throwing hatchet for you!
Develop an age-old traditional skill
3 1/2" stainless steel axe head
Strong, hardwood handle
Balanced design for accuracy
Overall length: 12 3/8"
Wood Handled Throwing Hatchet Axe Steel Blade