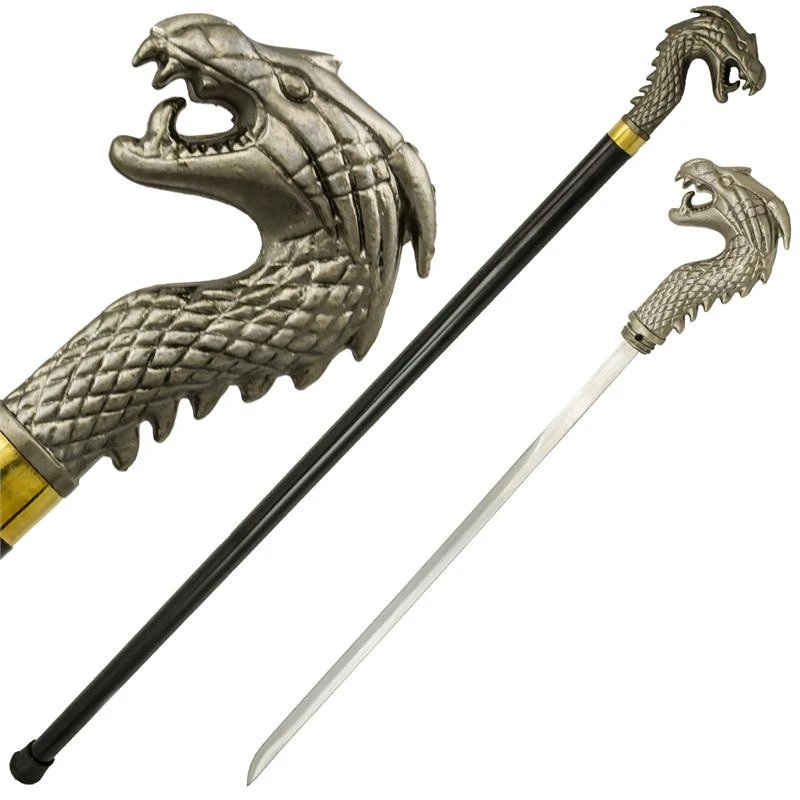 Dragon Walking Cane Sword
Product Features
Solid steel construction
Detailed depictions and carvings
37 inch overall length
16 inch blade length
Stainless steel blade with mirror shine finish
Product Description
Get your hands on this amazing item right now while supplies last. This walking cane is a man's best friend. The cane features solid steel construction and features a stainless steel blade. The tip has a rubber bottom with a solid steel handle. The handle is forged from steel and features detailed depictions of the design of your choosing. These canes are relatively inexpensive, hot sellers and are of superb quality. Don't let these walking cane hidden swords pass you by. Buy yours today.
Dragon Walking Cane Sword
Please choose a different item.