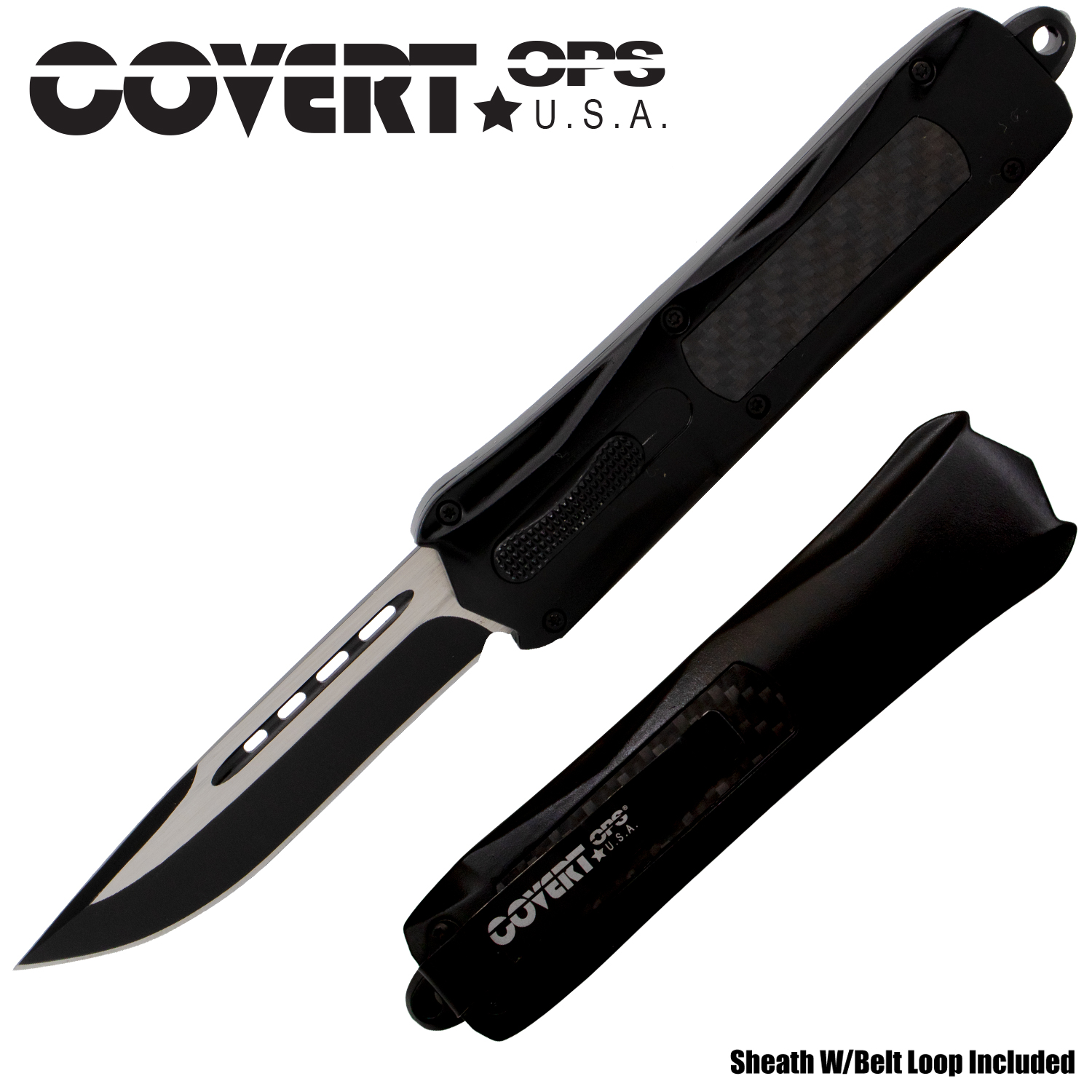 Covert Ops USA Black Drop Point Automatic Knife Carbon Fiber Handle
Amazing Quality that Packs Such a Punch!
3.5 inch D2 tool steel blade
9 inch overall length including steel window breaker (1cm)
Handle almost half an inch thick
Texture and grip coating on ergonomically designed handle
Stainless steel pocket clip
OTF automatic eject blade by Covert Ops USA®
This knife is a perfect EDC for those who want functionality as well as comfort. The handle is handcrafted from metal alloy and designed from intuitive gripping and control. Firmly press the textured wedge to eject the blade out in 3/4's of a second. The blade has a razor edge straight out of the box and is forged from surgical tool steel. Grab your knife and attach the pocket clip to your belt or pouch. There is also a steel mounted hole to attach a keychain or key ring. Tough nylon sheath with button lock strap and belt loop included.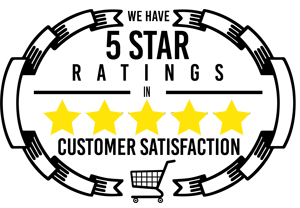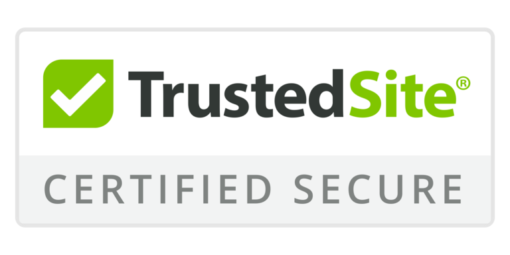 Covert Ops USA Black Drop Point Automatic Knife Carbon Fiber Handle