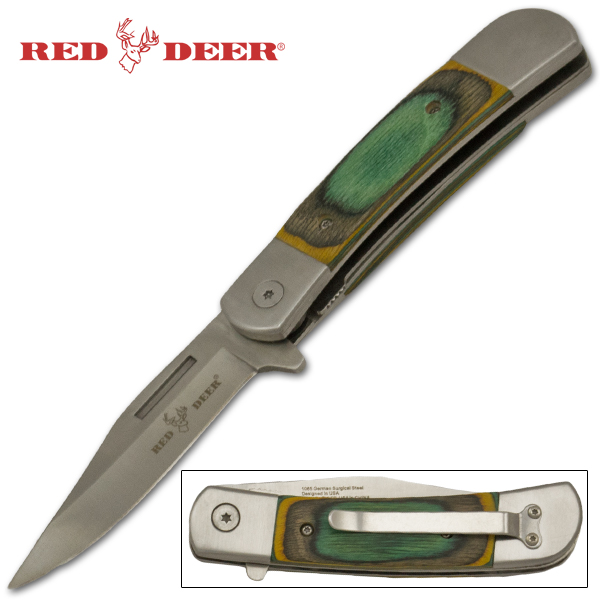 Red Deer Hunting Spring Assisted Knife
Red deer hunting spring assisted knife. Walk with pride and conviction when in control of this self-serving blade. The Trigger Action Red Deer Stag Skinner is one of the best tools to bring on a camping expedition. Attach this knife to your belt or the inside of your pocket with the tightly bolted pocket clip. The knife is 8 inches long and features a blade measuring out to 3.5 inches. The blade is forged from 1065 surgical tool steel and is sharp to the touch, ready to shave into any game flesh. The handle is sure get compliments and features colored pakka wood on both sides of the hilt.
8 inch overall length
3.5 inch blade length
Engineered 1065 surgical steel blade and frame
Blade is razor sharp with Red Deer logo inscribed
Pakka wood inside handle
Red Deer Hunting Spring Assisted Knife
Please choose a different item.