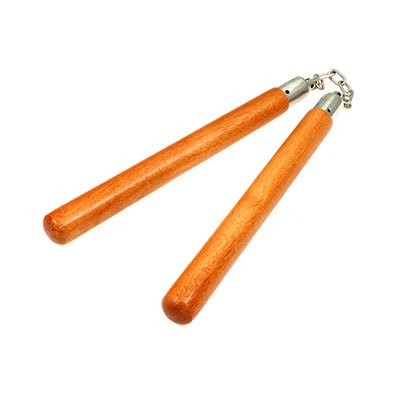 Nunchaku, Wood, Round, Chain
Nunchaku, Wood, Round, Chain. Made of hardwood, this nunchaku has been sanded to a smooth, rounded finish. Ball bearing swivel chain is used for maximum speed. Also available in a black finish and an 8 inch minichuck in both black or natural finishes.
Nunchaku Ball Bearing System - High capacity hardened steel ball bearings will easily spin up to 2,500 revolutions per minute, allowing maximum movement in all directions. The chain does not interfere with the sticks in any movement. Top quality ball bearing swivel system is the most advanced and best moving swivel on the market today. Compare with others and see.
Nunchaku, Wood, Round, Chain