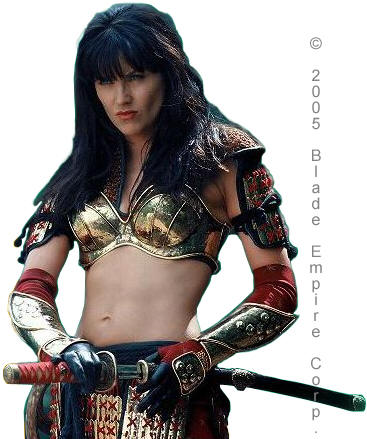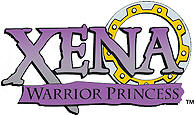 Xena, a mighty warrior and healer, once led a band of outlaws that terrorized all of Greece. She has come to regret the harm she caused and, with her companion Gabrielle, now travels the countryside seeking adventure and fighting the forces of evil.
With the Universal Studios Licensing Inc., Marto has created, in Toledo Spain, the katana of the warrior Princess called Xena.
The exact replica of the sword Xena weilded in the Final Two Episodes of the series (A Friend In Need Part I & II). This collector's piece is 39 1/2" long (blade is 26" long).



Handcrafted for us in Toledo, Spain, by Marto, since the 15th century the most respected sword-making guild in the world, the Xena Collector's Sword carries with it a tradition of unmatched quality and craftsmanship. Beginning with the expertly tempered and hand-polished 420 stainless steel blade, handle and cross this piece establishes itself as a collector's sword of the highest pedigree.